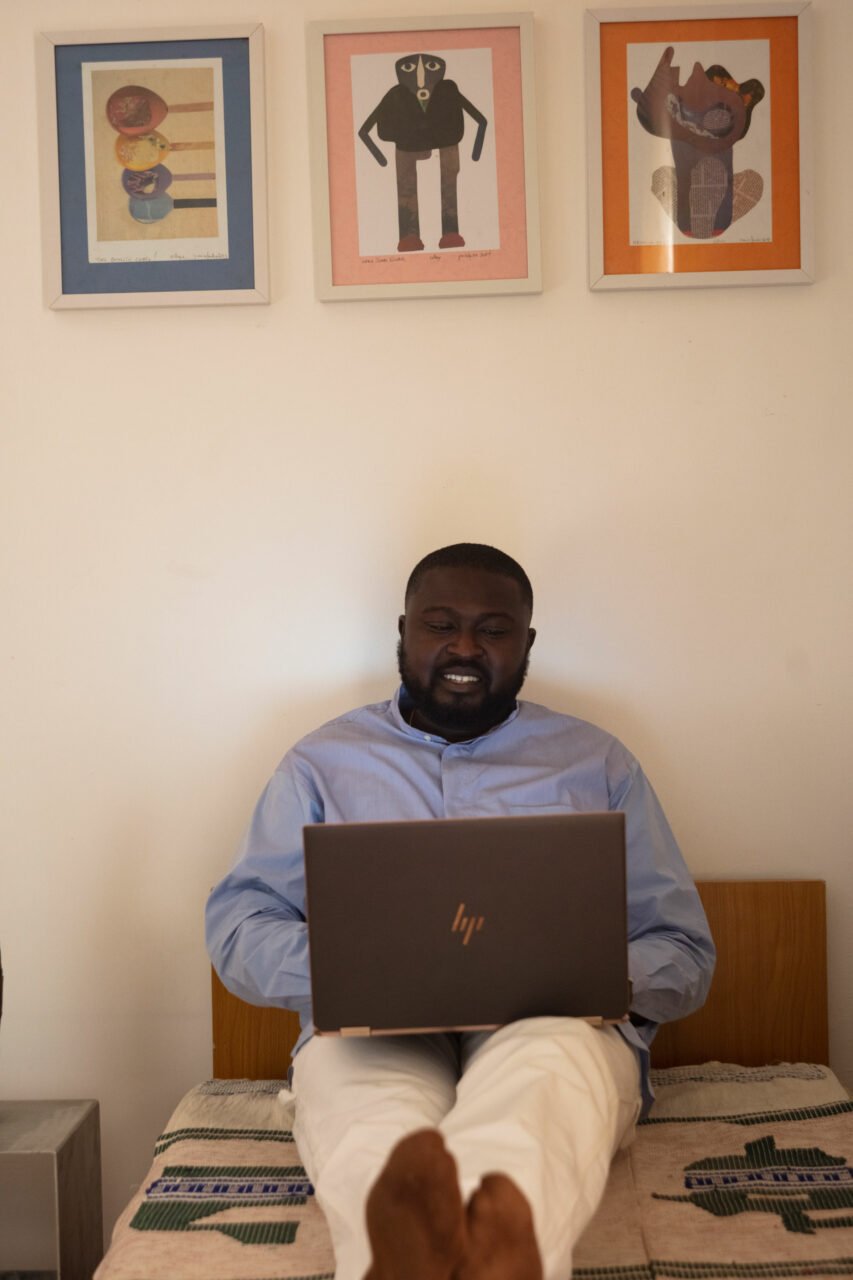 Lagos: I think I first met industrial designer Nifemi Marcus-Bello in Accra during the now infamous 'Year of Return' celebrations that took over Ghana at the end of 2019. I had come across the work of his Lagos-based, eponymous studio online in 2016, when I was working as a PR for an architecture practice in the Netherlands and consuming all things architecture and design. I began to ask good friends on the Lagos design scene about his work as I was compelled to find out more about his innovative use of industrial and locally sourced material, born of a real engagement with his context. 
nmbello Studio, led by Nifemi, centres on core values of innovation, usability, and sustainability, which he views as critical to good design. Design exists in plain sight, all around us, even though it might not readily present itself in the formal 'westernised' sense or definition. For instance, take the studio's flat-pack Tebur (pronounced tay-boo, which means 'table' in Hausa, a North-Nigerian language) that stores its own legs elegantly beneath its own base for easy transport, while the Selah Lamp 1.0 reimagines the familiar, industrially produced sheet metal used for encasing the many generators manufactured in Nigeria as a sleek, hybridised chair and lighting object. 
Marcus-Bello's designs adopt local processes to produce affordable design for all. This has seen the studio garner both local and international recognition with works presented at Venice Design 2018, coinciding with the 16th Venice Architecture Biennale, and the Paris edition of Copenhagen International Fashion Fair 2019. Most recently, the studio's For The Community By The Community, a portable handwashing station responding to the global pandemic, won the Wallpaper* Design Awards 2021 Life-Enhancer of the Year award. 
Nifemi is a true Lagosian, born and bred. The city has inspired him since his childhood spent living across different neighbourhoods and during his first design encounters, via street-side welders and carpenters. The interview below is edited from over two hours of conversation and a long-overdue catch-up that took place over the phone between Lagos and Warri, Nigeria.