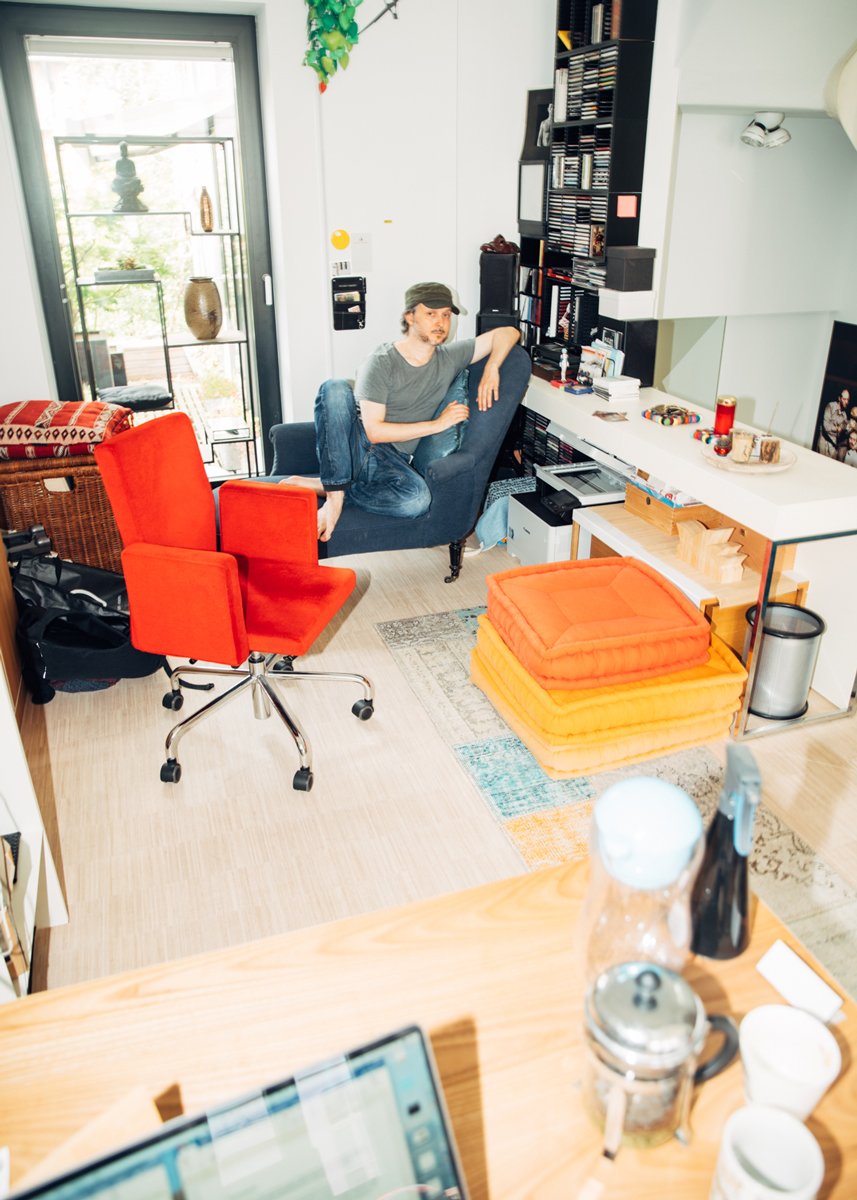 A million years ago, my best friend took me to a dance performance. We were still teenagers, but, having studied ballet and contemporary dance, he was accustomed to such shows. I wasn't. Up to that point, I'd assumed dancing was similar to eating: everybody did it, sometimes alone, often together. If I was aware of ballet dancers, if I envied dancers in video clips, I wasn't familiar with choreographers or contemporary dance. I wasn't familiar with the feeling that first show left me with. A transfer had taken place between the dancers and me. All I wanted that night was to dance and never stop. It was 2008 at the Théâtre de la Ville in Paris, and that show happened to be Origine by Sidi Larbi Cherkaoui.
The Belgian choreographer operates beyond, quote, unquote, contemporary dance, an expression he does not seem to fancy using. Or any other definition actually, as by attempting to define his art, it's easy to realise how much it is in constant evolution, always in motion, permanently escaping any boxes you would like to put his practice in—'a kaleidoscopic man', as the artist Justin Morin writes in their book Pèlerinage sur soi (a possible translation would be 'Self-Pilgrimage'). Justin, who kindly put me in touch with Larbi, also opens his introduction by stating, 'I will have to get used to it, that man had freed himself from prejudice and easy labelling'.
Sidi Larbi Cherkaoui studied notably with Anne Teresa de Keersmaeker at PARTS (Performing Arts Research and Training Studios), in Brussels, before being noticed by another choreographer, Alain Platel, who encouraged Larbi to create for Les Ballets C de la B in the early 2000s. Over the years, his work managed to exist outside a strict definition of contemporary dance, being nourished as much by theatre as by singing, and taking form in various shows, performances, films, and video clips. In Pèlerinage sur soi, Larbi explains that 'we have a tendency to break out of reality, in order to put its bits into boxes: dance, theatre, singing … Those boxes too are then broken out of: abstract dance, minimalistic theatre, pop singing, traditional dance. We live in a culture of categorisation. However, all we need is to slightly move the boxes' walls, spreading them or, on the contrary, tightening them, in order to create better-defined spaces, spaces that are fairer'.
For Larbi, the art he practises in fair spaces is meant to be rooted in transmission, but it's also a reason for him to keep learning continuously; it's a multidisciplinary artform that he conducts from his company Eastman and as artistic director of the Royal Ballet of Flanders in Belgium. One evening we spoke as he was at home in Antwerp. I wished I could do the interview in Dutch, I knew he could do it in French, but we settled for English.