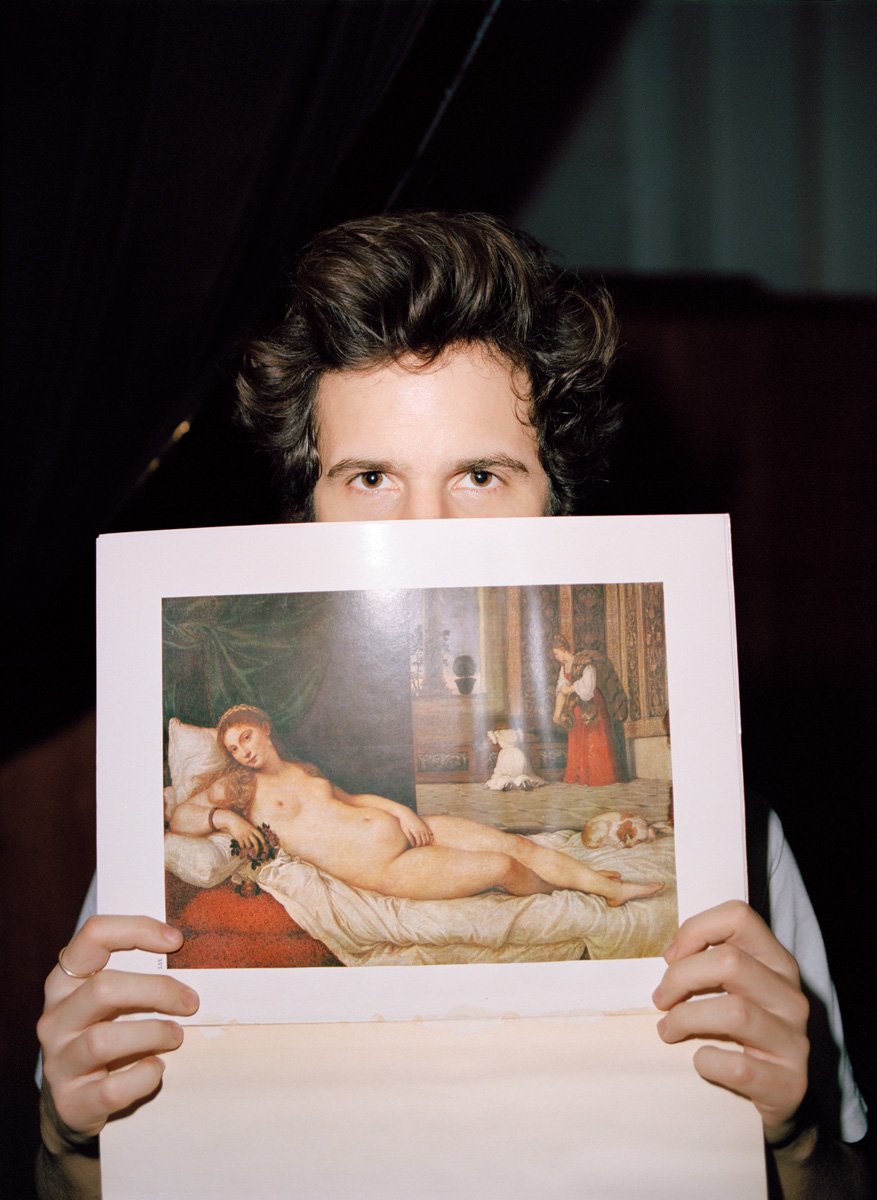 It's a great time to be Spanish right now (if you're not into politics). I feel like our generation and the one coming after us are proud of taking siestas next to the Mediterranean, but we've also worked out how to expand our networking, cross frontiers, and achieve our goals. Sometimes you have to leave your motherland in order to realise how important it is to you; you have to taste the 'other' in order to realise that what you ate all your life is actually delicious. For the Spanish artist Ignasi Monreal, who's based between Rome and Madrid, I definitely think it's the case.
Ignasi confuses me—in a good way, that is. Not only because of his trompe l'oeil plats bruts, or because he dominates the iPad's Procreate program in such a way that it's hard to tell what's been done on canvas and what's from a digital touchscreen. He confuses me because he is hardcore classical, but also ironic. I feel the heritage, but I don't feel that heavy weight that usually comes along with it.
It's funny how you can construct your own character or opinion about someone based on what you see of that person before meeting them in real life. Especially if that person is currently working with huge luxury brands and you can tell his kitchen is cooking a lot and people are always talking and posting about his 'food'. With Ignasi I didn't really have any preconceived persona in mind, and when we met, I finally managed to put that persona together. We were seated close by at a Cartier dinner and had to spend the next couple of hours together. Sometimes those dinners can be heavy. Yet, thank god, I found myself with a super relaxed, easy-breezy, funny, and humble dude that could perfectly have chosen to take on the role of snobby artist. But he just isn't that way, I guess. He's actually the opposite; conversations flow with Ignasi. It's relaxed, like a siesta next to the Mediterranean.