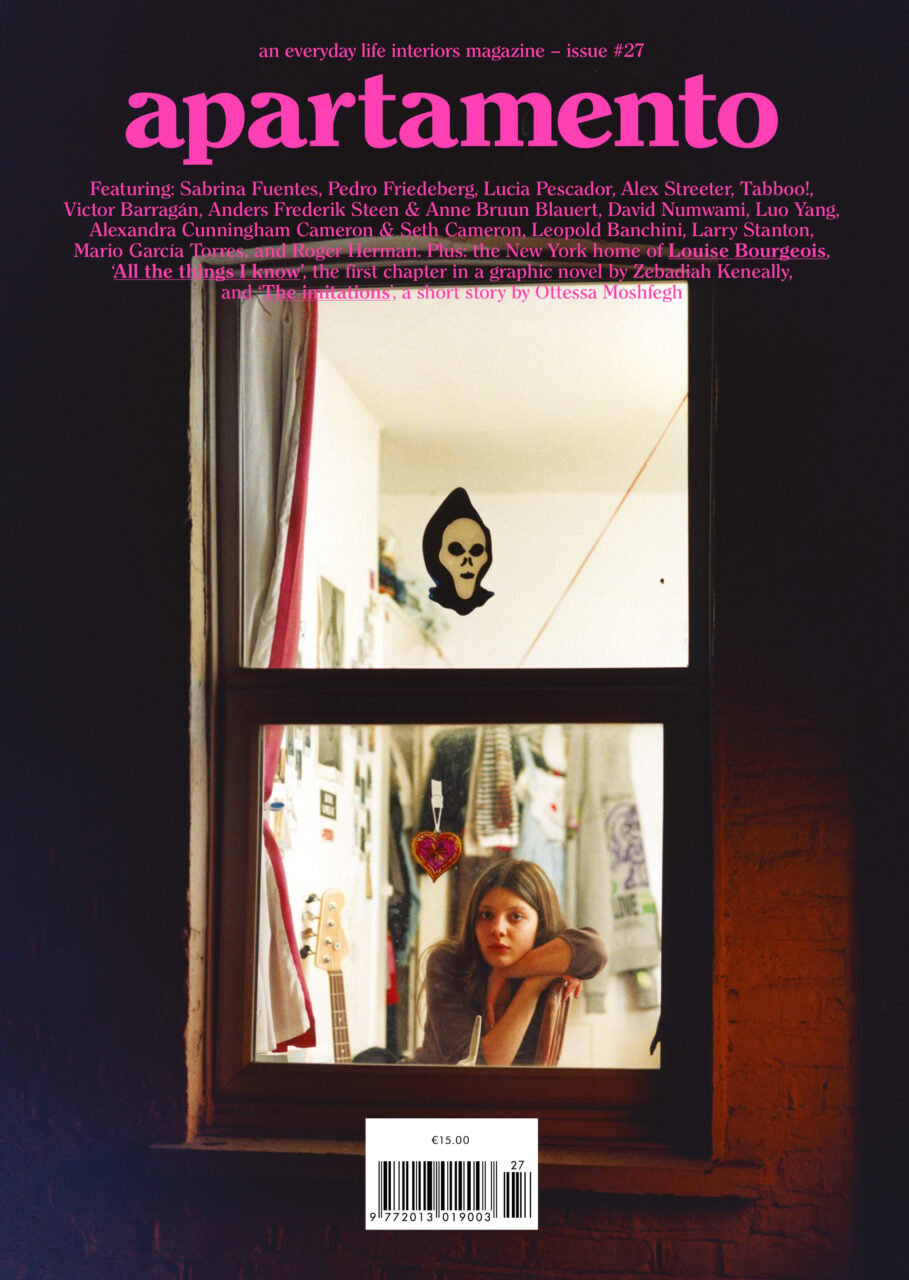 The American jewellery maker Alex Streeter is featured in issue #27 of Apartamento magazine, out now! Click here to get your copy.
Tucson: I learnt my trade from a French goldsmith who lived around the corner from me in New York in the '70s. I visited continuously for years and picked up his expensive habit of casting great huge gold pieces and immense stones. He had a beautiful store, and his particular way of working was very unique. I picked up a very delicate approach to making jewellery and wax that wasn't so much about carving and hard wax, but hand-forming, repoussé, or pushing from behind low reliefs and trims of specialised wax wire and combining everything into settings.
All of this, I really learnt up on 47th Street—the Diamond District—and all the old-timers would take a moment to give me a little bit of guidance, so I learnt what was involved with pearl-stringing and diamond-setting and plating and casting and all of the rest. I acquired a great casting friend 'uncle', who had started out in Istanbul in the gold bazaar and then moved to New York, where he stayed with me for years and years and years and years and years. I cast with him and he would let me smile with the money a little bit and was very generous and became my kind of golden uncle.