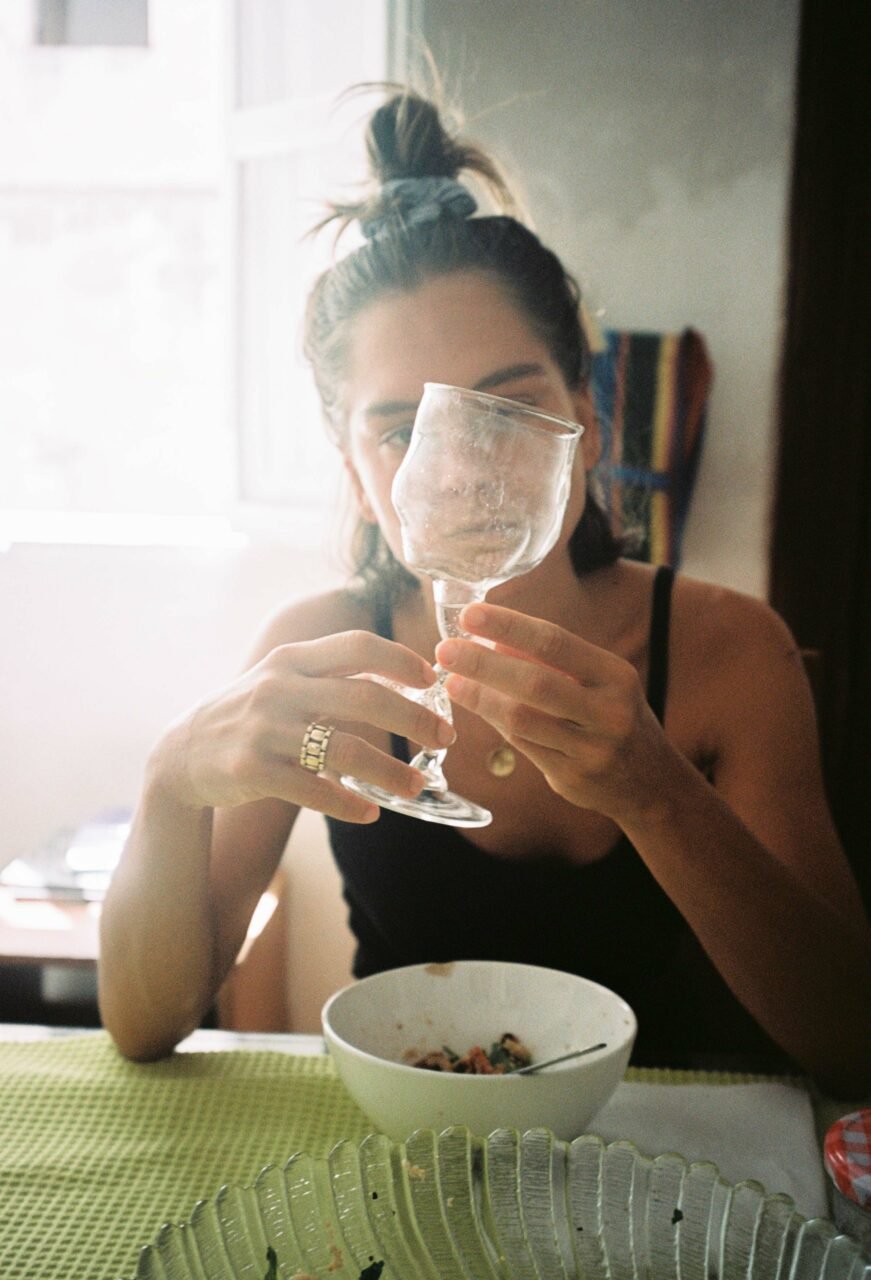 Palma de Mallorca: I had a relaxed chat with Marta one afternoon, just after lunch. I knew Marta from Barcelona, but in the summer of 2020 I had the opportunity to witness her creative process. Apartamento and Clarks did a project where we asked four artists to imagine their own desert island and create an object in response. The main components of Marta's island were a thread and a maze. The labyrinth protected everything important at its centre, and the thread connected the outside with the inside world. Through our weekly video calls, I saw Marta develop her idea step by step, sketching, experimenting with materials, and working with a craftsman, until the thread became a continuous, curved iron bar that formed a chair, which demarcated a space for solitude.
Maybe it was reflecting a desire in her personal life for introspection, a time when she needed to realise what things were important to her in life. In Marta, I see a great desire to express herself and to tell stories through her objects. She's tireless and works methodically but not rigidly, searching for ideas, materials, and gestures that help to materialise all these concerns. After talking to her this time, I think the thread and the labyrinth are a way of explaining how she works. For me, the thread represents the union of all these ideas, images, learnings, and objects that Marta has been gathering and creating to get to where she is now, both professionally and personally. And the centre of the labyrinth represents her love for her work, for telling stories, and for the people she surrounds herself with.
Marta grew up in Mallorca and moved to Barcelona to study architecture when she was 18. After graduating, she formed a studio with her classmates, but left to focus on designing objects and furniture. Marta returned to Mallorca four years ago and moved into an old, three-storey flat in the centre of Palma, which she restored herself. It was an experimental phase where she was playing around with objects and freely expressing herself, and is documented here in Robbie's photos. A year ago, she left for a month in the Andalusian countryside to experience a life closer to nature. Since her return, the house has completely changed. All the decorations have been removed and the layout has been reconfigured, following the instructions of a geobiologist who analysed the energies in the house. Her lifestyle and aspirations now convey a quest for calmness and tranquillity. The overall feeling I get is one of being where she wants to be, and contentment with what she's learnt along the way.