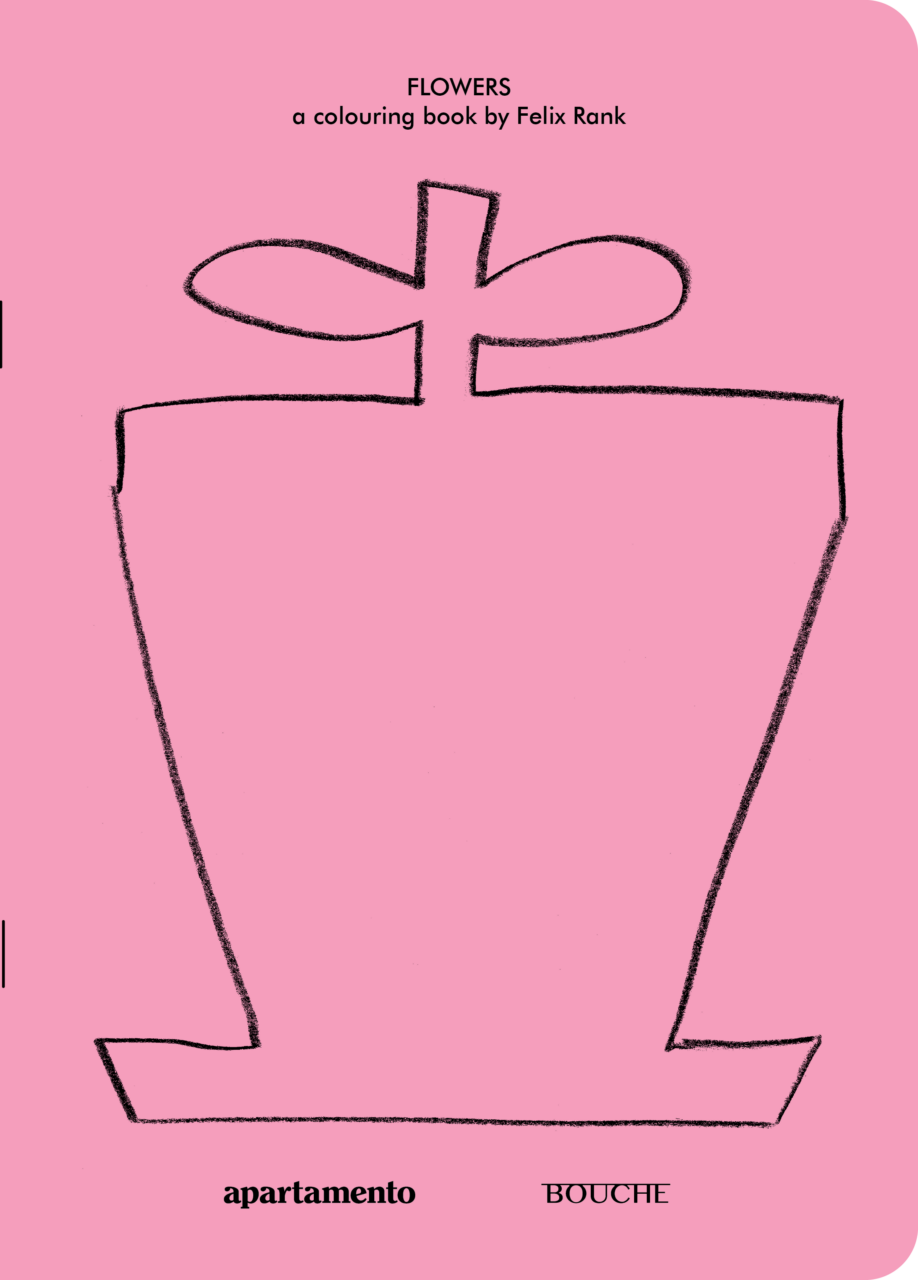 In the run up to the grand opening of Apartamento's new project space in Berlin, I got to speak to Felix Rank, the German artist behind our first exhibition, FLOWERS. He's also one of three founders of local Kombucha brand Bouche—the kitchen-based atelier turned large brewery in Marzahn—and the creator of the brightly coloured, organic motifs found on their bottles. FLOWERS presents a limited-edition colouring book alongside a collection of Felix's delicate ceramic work in a similar vein to his drawings, translating his signature floral forms into bookends made specially for our collaboration—and very carefully, a sensibility in his art that, on sitting down to chat with him, clearly imitates life.
Having taken his first steps into the creative world through graphics, both studying and then practicing professionally, Felix found the environment of design studios wasn't a particularly good setting for him to grow in. In 2019, with the inception of their kombucha venture, Felix and his friends were able to build the type of creative environment which allowed him to express his voice and blossom. Learning by doing instead of learning by knowing, and enjoying the process of building up to something seem to form the general direction for his life now—which will come in handy as he prepares for some big life changes, with a new family member on the way.
While he waits, I called him at his apartment in the Wedding district of Berlin to discuss the upcoming show, his love for cartoons, and how to stabilise kombucha with a fish pool thermometer and a computer fan, among other things.