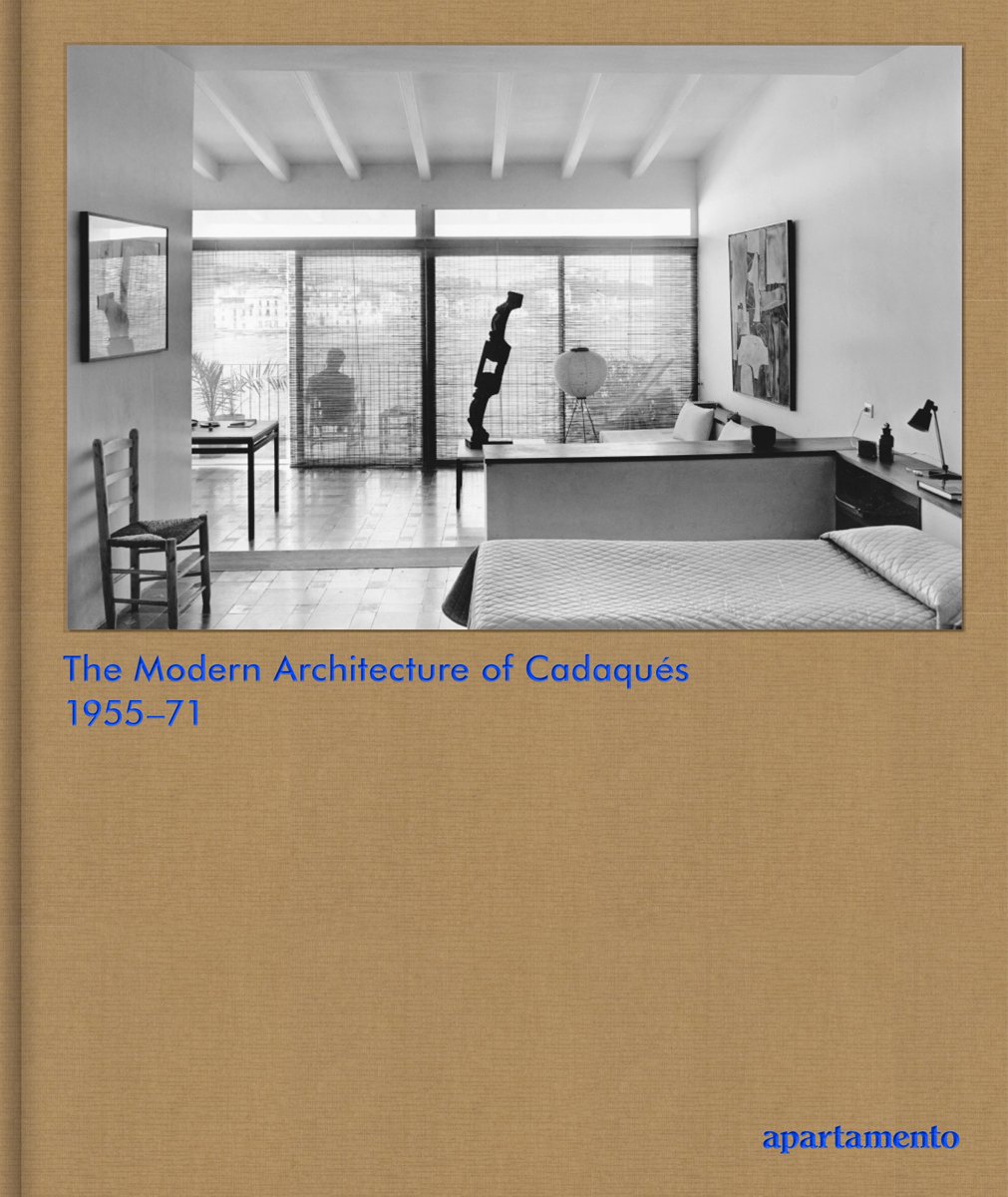 Casa Chermayeff (1970) is featured in The Modern Architecture of Cadaqués, out now! Click here to get your copy.
Josep Pla, in a terribly over-quoted remark, said that Cadaqués is an island, and that its history and way of being could only be understood if the town is considered as such. Regarding the architecture, what made the town an island were the geographical limitations of the landscape, the scarcity of materials, resources, and labour, and of course its history. For centuries the seaside town, located on the Spanish Costa Brava, was almost completely isolated by land, and, together with a number of other factors, that meant Cadaqués more or less kept its original appearance intact.Attracted by this authenticity, several bourgeois families began to spend their summer holidays in Cadaqués from the end of the 19th century, and by the '50s and '60s, escaping to Cadaqués was both a status symbol and a real refuge from Barcelona, which was far from being the clean and modern city it is today. The new arrivals—progressive aristocrats, industrialists, intellectuals, artists—were the trigger for a group of architects to develop their own, highly influential local language in Cadaqués.
Peter Harnden and Lanfranco Bombelli were two such architects and represented the union of two spirits: the American and the European. They arrived in Cadaqués during the 1950s thanks to the guiding hand of José Antonio Coderch—the man they considered the 'Spanish Neutra'. Their approach to local tradition was much more international and greatly influenced by American architecture, but given the quantity of projects they designed, and their extension over time, the pair were able to gather the experiences that came before them and develop the architecture of Cadaqués in a more complete and definitive way.