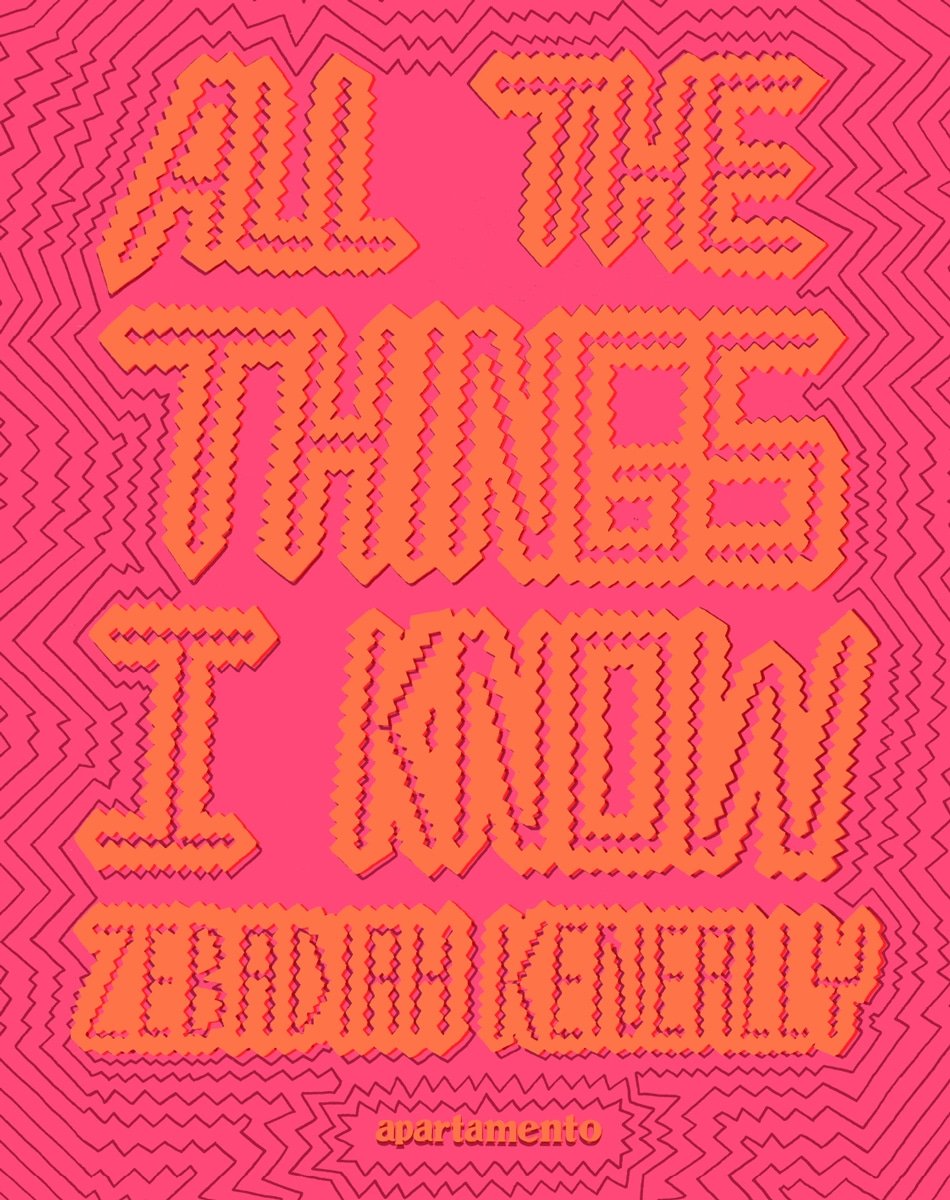 The following text was originally published in the book All the Things I Know: Zebadiah Keneally, out now! Click here to get your copy.
In a world where people are people, animals are people, hamburgers and hot dogs are people, an irresistible spirit-slumber has seeped through the collective consciousness, nearly snuffing out the soul of the living, breathing world. Nearly inaudibly, heartsong echoes through this fog of confusion; time has folded in on itself, allowing not only God but Jupiter, Neptune, Pluto and Hera to enter the waking realm, where they vie for power and sway over the fate of the planet.
Hamburger vampire, evil entrepreneur, has capitalized on this spirit-sleep; devoting himself to world domination and mind control through a series of ingenious schemes. His ability to intuit and speak to the unutterable id of the disenfranchised, resentful, trapped, hopeless populace mares him a snake oil salesman par excellence. He knows how to entice a soul hungry for liberation and how to direct that appetite towards futile attempts to buy their way out of psychic bondage of which scant awareness exists. How else could such a despicable being rise to such heights of wealth, influence and power?
Pittsburg Cat is but one more victim of this pervasive meaninglessness and lethargy once a brilliant, intrepid individual who cut his own path, he has been brought to his knees by demons he refused to face. At one time a prouric artist, Pitts has sabotaged himself and stumbled deep into addiction. Yet some small flicker of hon remains lit in his heart, a candle burning in a dark storm.
Meanwhile, in Miami, detective Lovebeard has mind-muscled his way through life, determined to reason and think himself out of a gnawing powerlessness. However, his superior intellect could only take him so far before hardening his heart and silencing its wisd0m. That is, until he is thrust into supernatural circumstances he cannot understand.
Despite the dire picture of the clullization, some luminous beings persist beacons for the rest. Fein have been so graced as Lara , the librarian. Her pure conscience and light soul have initiated her into the sacred marriage of mind and heart; she has dedicated her life to service,sharing learning and wisdom wall anyone ready to receive it. Lara's choices have cemented her destiny as the essential catalyst for a triumvirate whose duty it is to unwittingly save the world — after nearly erasing its existence.
The jaunty trickster, god, zips back and forth across the line that separates time and the infinite 'No time' zone, rending wills and influencing events. Alternately coarse and caring, God claims to have an unfolding plan for the expansion of consciousness… But it ultimately rests on the decision of a mere mortal.