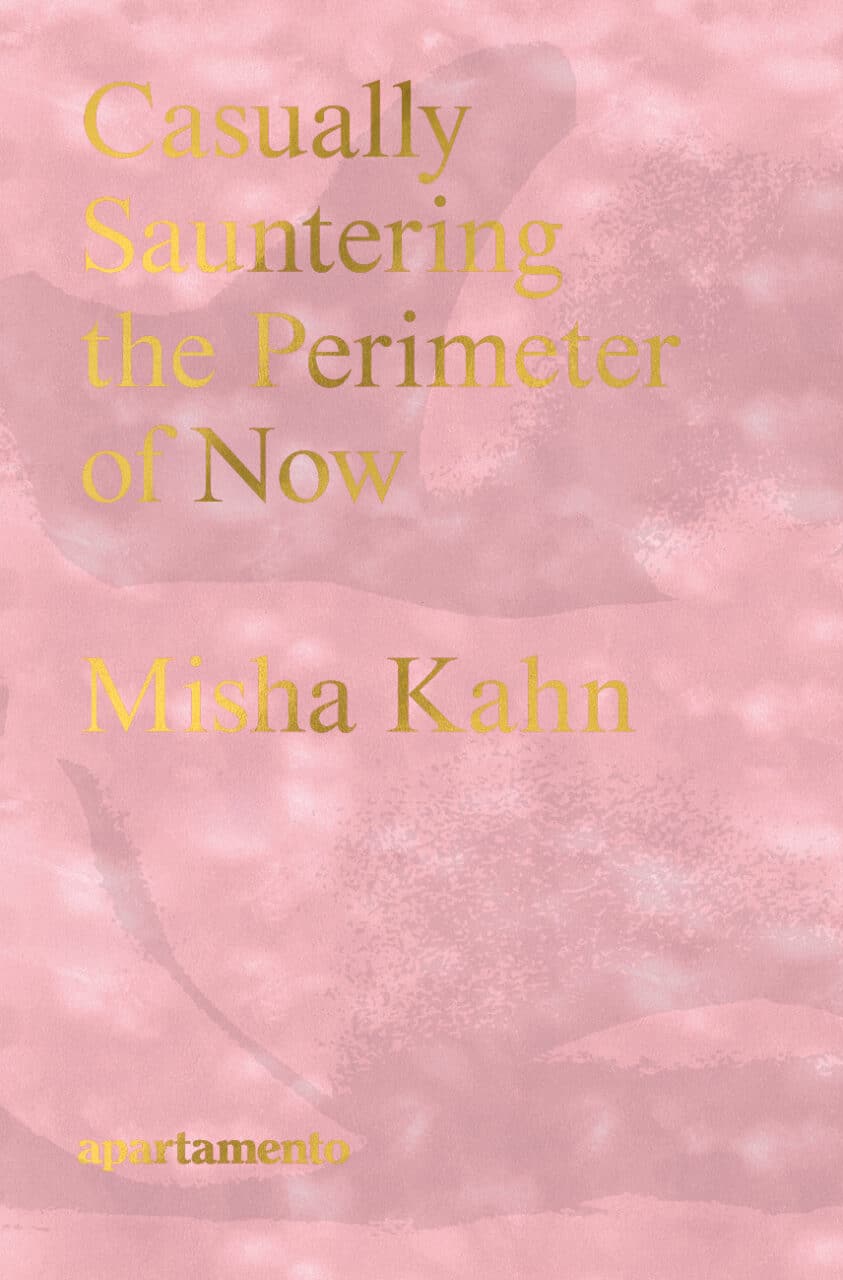 Biographies, memoires, monographs, even catalogues raisonnés rarely represent the reality of an artist's process. Such books have to deal with a vast amount of information—on different levels and different media—in a single object, and naturally this requires an amount of cutting and condensing. Everyone loves a good story, and our human need to make sense of time with historical accounts forces a collection of overlapping events into a neat timeline, without much room for the kind of experimentation, mistake-making, doing-over, and all-round messiness you'll find of any creative practice. The challenge is compounded when the output, say, ranges from underwater mosaic sculptures and scrap-metal chaise longues to a gem-encrusted, wrist-worn, labyrinth-style ball game. Enter, Misha Kahn.
In his 10 years of making, Misha has stayed at the frontier of innovation in design, constantly challenging technical and material possibilities, trends and styles, right down to the way his own brain functions, and emphatically avoiding categorisation for the very real fear it might box him in, close off fresh, breakable ground. As such, Misha has become a leading creative voice of his generation. His work has been exhibited at the Museum of Art and Design, the Whitney Museum of American Art, and the Walker Centre, to name just a few; is held in museums and permanent collections such as Houston's Museum of Fine Arts and the Corning Museum of Glass; and is some of the most sought-after by collectors and design buffs around the globe.
We've admired him for a long time, and are extremely proud to have published Casually Sauntering the Perimeter of Now. It's the second in our series with Friedman Benda, looking closely at the process behind an artist's work. What makes them tick? How do they begin? Why take that decision? All this background stuff, the bit before the artwork goes out into the world, allows us to better understand the person creating it—ultimately, what Apartamento has always been about.
We celebrated the book's release at Milan Design Week 2023, with a week-long pop-up shop, a special exhibition of sculptural works by our guest of honour, Misha Kahn, as well as a busy schedule of events and celebrations, including an author signing, the official launch, limited-edition copies, plus the magazine's belated 15th birthday party. Thank you to everyone who came by to celebrate with us in one way or another, and if you missed out, read on to see more from the Apartamento Bookshop and all it had to offer.