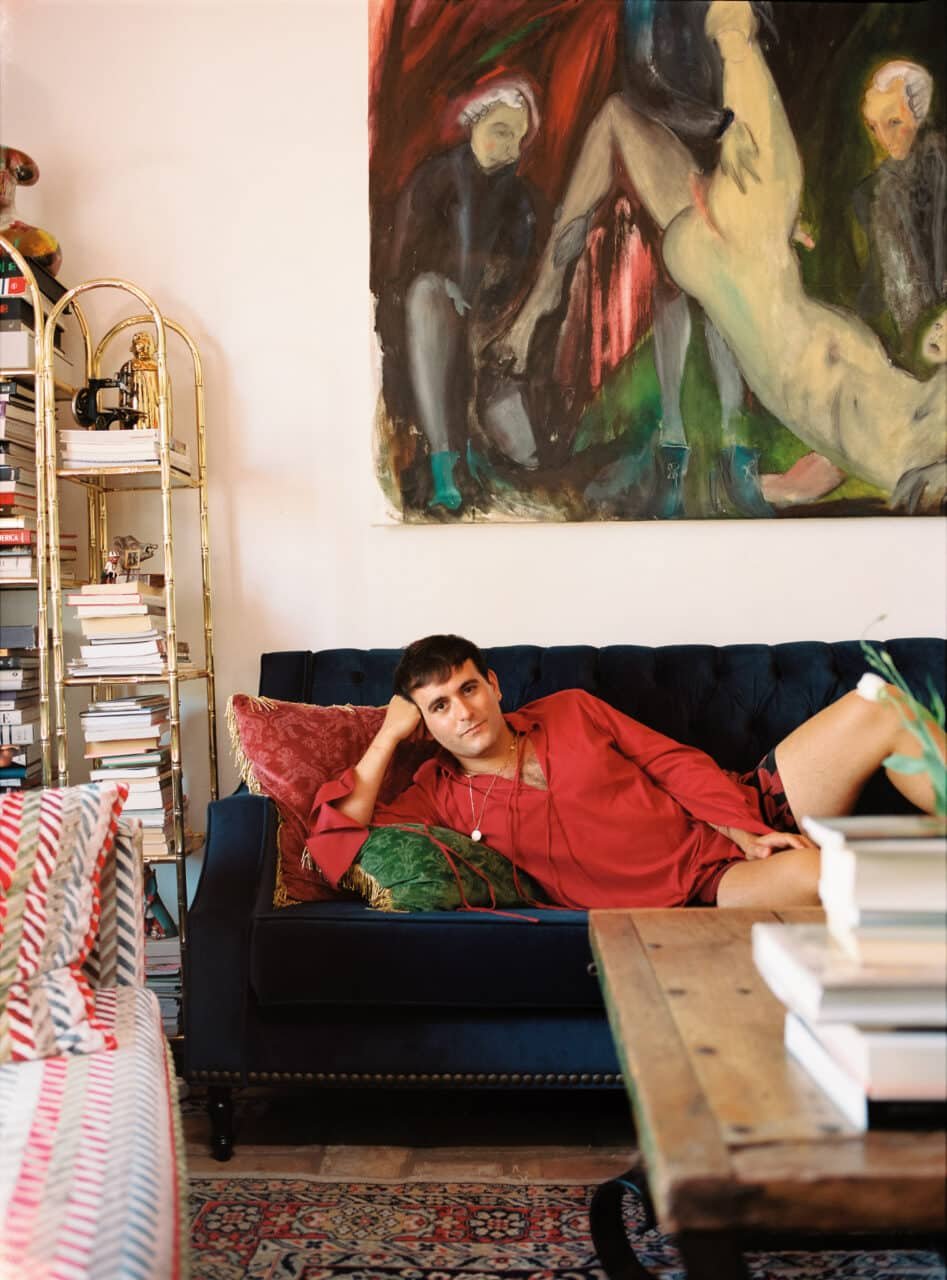 The Spanish designer Alejandro Palomo is featured in issue #30 of Apartamento magazine.
Posadas: As the rest of Spain starts flirting with autumn, the southern region of Andalusia isn't ready to leave behind the scorching temperatures. We're in the birthplace of flamenco, a land full of bullfighting aficionados, traditional fairs, and religious processions. In-between this rooted folklore and liturgy is where Alejandro Palomo has kept challenging assumptions defining menswear and the meaning of true freedom in fashion.
On a boiling Saturday in September, we drive across the province of Córdoba towards Posadas, a town of only 7,000 residents, where the designer was born and still lives today. Along the outer fringes of the town, we arrive at a white cortijo with three barns and a two-storey house that's both Alejandro's home and the headquarters of his eponymous brand, Palomo Spain. As we park the car, his colossal Weimaraner named Lucio barks restlessly until Alejandro comes to the door wearing a taffeta red shirt and a pair of short shorts. We manage to squeeze in a quick morning tour before having a bite of the local Posadas breakfast—toasted bread with rubbed tomato, olive oil, salt, and ham. On any given weekday the ground floor is filled with seamstresses, designers, pattern makers, and occasional family visitors. The top floor is divided between the brand's offices and Alejandro's actual living quarters.